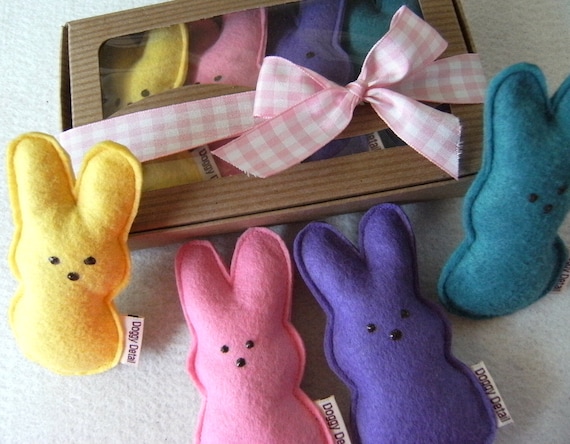 Wool Felt Easter Peeps Cat Toys
Hope everyone has a lovely holiday weekend! I'll be baking two batches of cake pops & some potato salad for Sunday's get togethers! Oh and I forgot about buttermilk biscuits! Have you ever tried to make cake pops? It's so easy but kind of a lot of steps and there is a little finesse to it.
Meredith
(SIL &
@handfashioned
) got me the
Bakerella Cake Pops Kit
for Xmas which was pretty helpful! It also came with cute little baggies & ribbon for gifting some cake pops! I have to say if you have not had a cake pop, you are truly missing out - they are the most delicious ever! Homemade ones are even better! I'll post up some tips on making them next week! I also haven't forgotten about my envelope tutorial, I'll be posting it soon! Happy Easter everyone!